What do we do?
Shuck Web Development (SWD), specializes in web application development to provide full service solutions. We understand that every company is unique so we build custom, scalable, solutions to meet your business needs. Simply put, you'll get the website or app that you actually want!
Services:
While we can do anything website related, our main service include web development, web hosting, and SEO. See the details below! We also offer services like server management, email services, cloud storage, and offsite backups, just ask!
Web Development
New Website - You own a business, now it's time to establish a powerful web presence to take it to the next level. Whether you just want a landing page to show potential customers your hours and locations, or you want to offer your products online, we can handle it all.
Website Redesign - If your website was developed more than three years ago, you should consider a redesign/renovation. As websites are added to without any change to the foundations they can get slow, become insecure, or just look old. Any of these can jeopardize the credibility of your business with consumers. We can help. Get an updated look, optimize your content for faster load times, or rework functionality for a more streamlined user experience.
Website Repair* - If you have a website that was "delivered" unfinished or in need of some additional work, we will take a look and propose a solution. In some cases we are able to fix the website with ease. However, in other situations, the developers were too inexperienced or used a framework/CMS that can't meet your needs. In this case, it would be cheaper and easier to go with a new website.
Private business applications - Let's face it, when it comes to business applications, everyone loves the idea of a product that can fulfill your needs straight out-of-the-box. However, most of the time you will end up with an application that is either bloated with too many features, doesn't have quite enough functionality to fully satisfy your business needs, or you were sold a product to fulfill a need only to find out it doesn't perform like the salesperson said it would.
At Shuck Web Development, we can solve this with a custom application to meet your specific needs. Best of all, our applications can, in most cases, be extended or integrated with other systems to provide a seamless user experience.
SaaS - Have an idea for an application that could benefit more than you or your company? We can create applications using the Software as a Service (SaaS) model for scalable applications. With the SaaS model you can generate recurring revenue while offering feature rich applications with multi-tier subscriptions for the individual consumer to large companies.
* Standard website repair is limited to sites running PHP/MySQL. For sites built with other languages/platforms, higher rates will apply.
Web Hosting
Hosting - At Shuck Web Development, we provide premium web hosting to take the hassle out of finding a fast and reliable web host. Our hosting starts $250/year or $25/month if you prefer monthly. This will get you 5GB of space and 10 email addresses. It is $3/1GB/month after the storage limit is reached up to 10GB. Additionally, with our web hosting package, you'll get 1 hour of support labor which includes software updates, security fixes, and small tweaks.
Domain Names - If you have a new website or web application with us, we will register your domain name(s) for you to take the worry out of managing the DNS records. This allows us to make any changes to the DNS records quickly and efficiently. However, you will still own the rights to your domain name and upon cancellation or your request, we will transfer ownership to you, no questions asked.
SSL Certificates - Secure your website with an SSL certificate. Modern browsers will tell users if a site is not secure. Put them at ease, and let your customers know you care about their safety and security with an SSL certificate to protect your website. Add a SSL certificate to your Hosting Package for $25/year.
SEO
New - Your business rides on your web presence and your ability to be found. We understand the importance of SEO. Our applications are built from the ground up with SEO in mind.
Existing - If you're having trouble getting leads, or customers to commit to a purchase, we can help you figure out why. We will complete a full analysis of your online presence. Then using this analysis, create a marketing strategy, optimize your website, and provide you with tips for advertising and using social media to your advantage.
Portfolio:
Check out some of our recent projects below!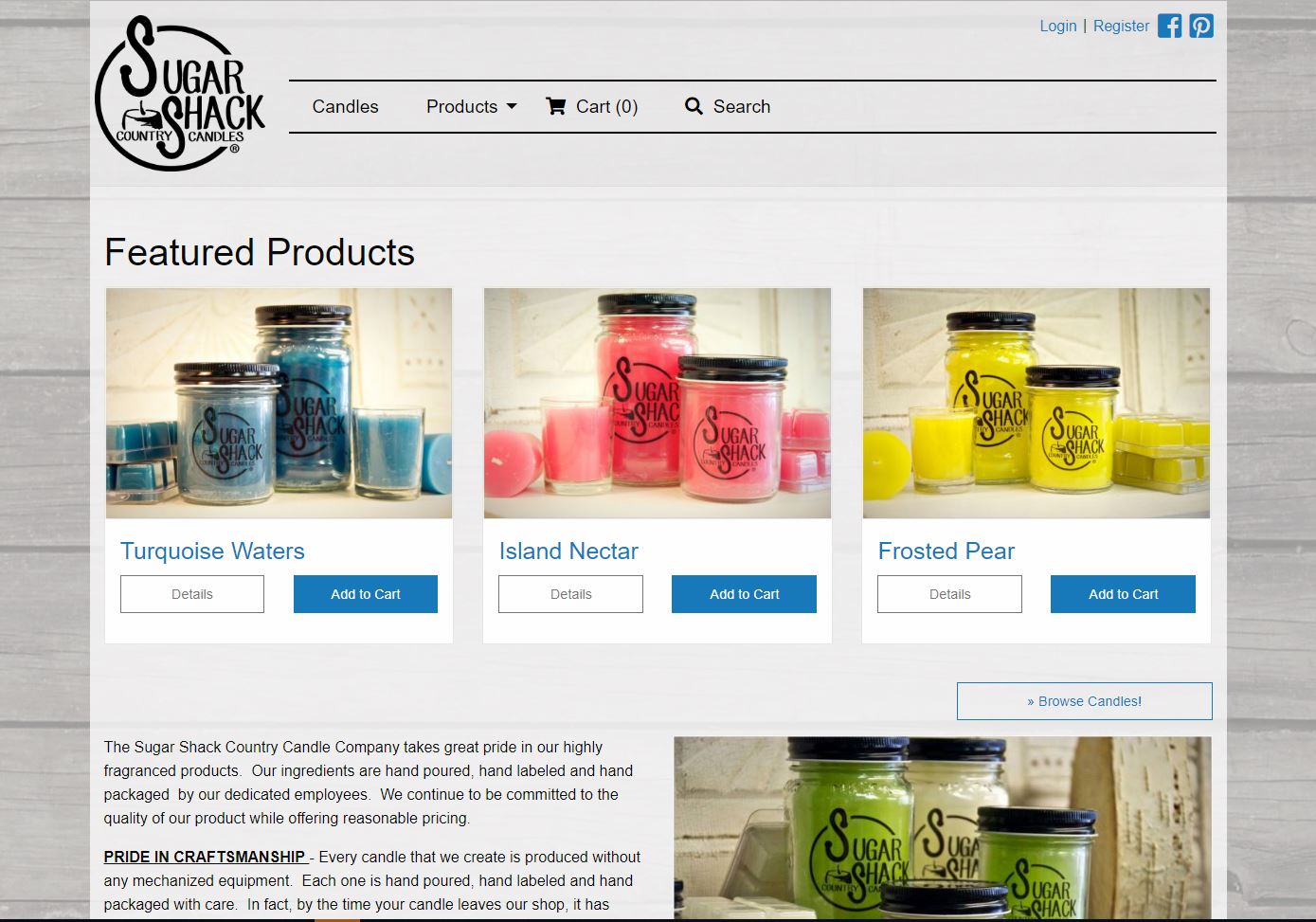 Sugar Shack Country Candles:
Shuck Web Development built the Sugar Shack Country Candles website in 2010. In 2019, we completely redesigned the website. It utilizes a responsive design to be mobile friendly and we focused on improving the user's experience.
Complete Re-design
Updated Navigation
Mobile Friendly
Search Engine Optimization
Custom MVC Framework
Order/Product Administration
PayPal Integration
Full Content Management
SWD Hosted with SSL certificate
Visit Site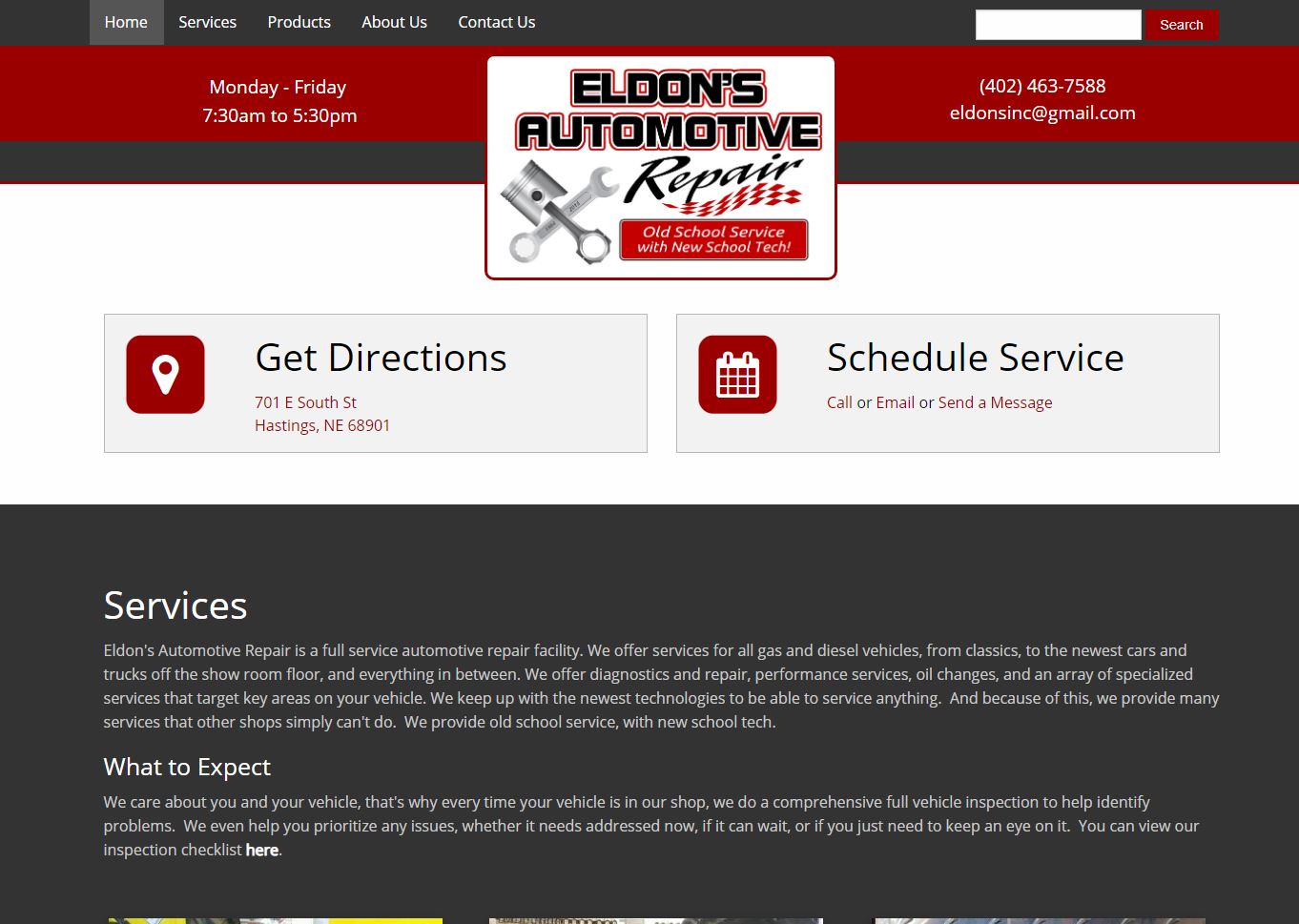 Eldon's Automotive Repair:
Drupal 8+
Search Engine Optimization
Custom template
Mobile Friendly
SWD Hosted
Visit Site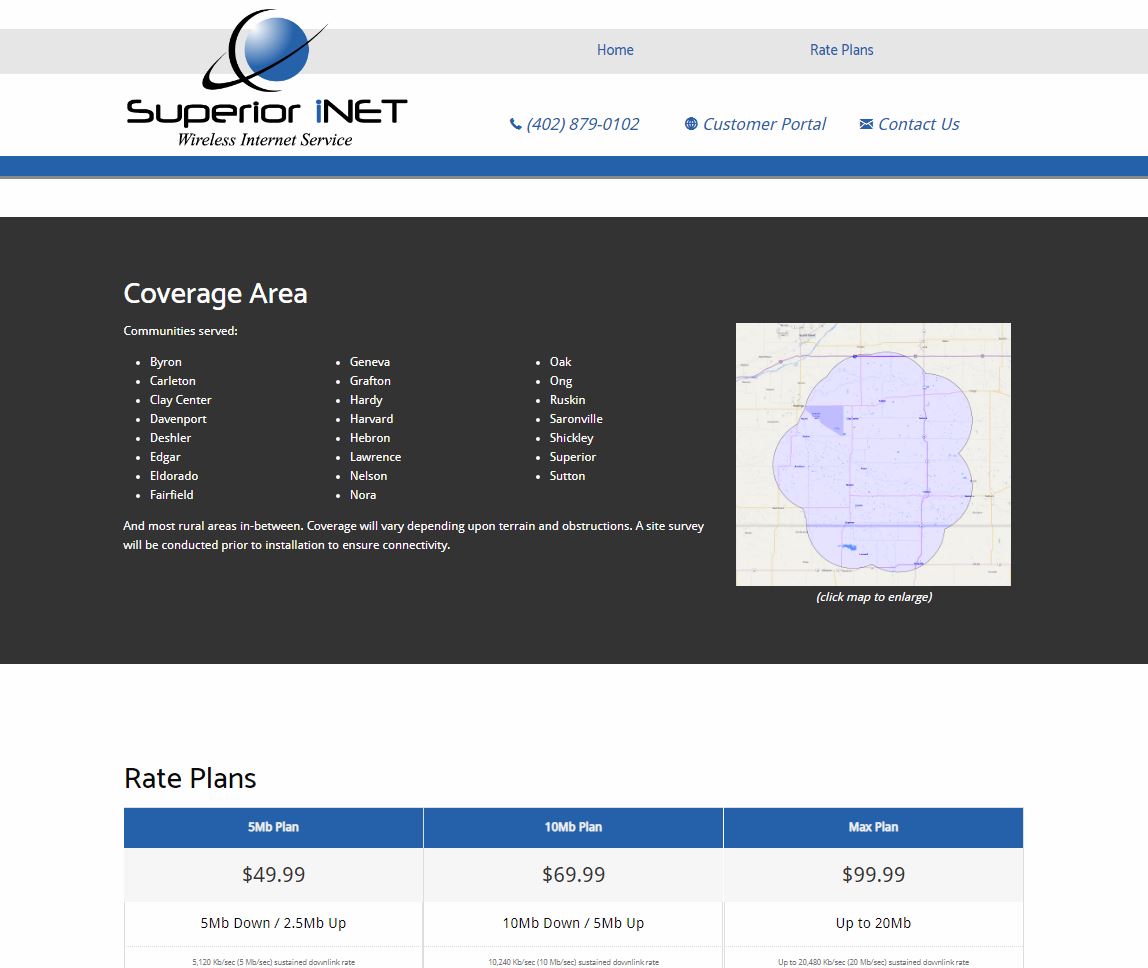 Superior iNET:
Drupal 8+
Search Engine Optimization
Custom template
Mobile Friendly
SWD Hosted with SSL certificate
Visit Site